Franchise with Roy Rogers
There is no single factor that accounts for the powerful appeal of the Roy Rogers concept. Rather, it's a combination of many strategic, operational and promotional elements—all focused on the common goal of operational efficiency and total guest satisfaction that makes Roy Rogers so appealing as a restaurant and as a business opportunity.
Why Roys?
Widespread Appeal for Iconic Brand
At Roy Rogers Restaurants, there's something for everyone, as evidenced by the diversity of our guests. On any given day, Roy Rogers' widespread appeal will see executives stopping in for a delicious breakfast or business lunch, friends meeting for a midday meal, families with young children, or senior citizens enjoying an evening out. For over 50 years, we have built up a loyal following across multiple generations.
Incredible Food for Every Day-part
Roy Rogers Restaurants provide a wide variety of appealing, prepared-to-order foods with a quality and freshness that sets a new standard in the quick service segment. Since 1968, Roy Rogers has been offering the big three - hamburgers, chicken and roast beef. Our "Choose Any Side" option includes french fries, mashed potatoes, fresh fruit cup, cole slaw, tossed salad or baked beans. Our signature Fixin's Bar enables guests to dress their sandwiches the way they like them without the need for a special order. Our signature freshness is made possible through our unwillingness to compromise on ingredients or technique…a difference our guests notice.
Refreshed & Relevant Store Design
Our new store design is more efficient and inviting, equipped to handle high volume drive thru business and delivery. Roy Rogers wants its guests to feel right at home. The informal Western décor of our restaurants is just right for family and casual dining, and personal attention and cleanliness are paramount among the high standards we set for our managers and associates.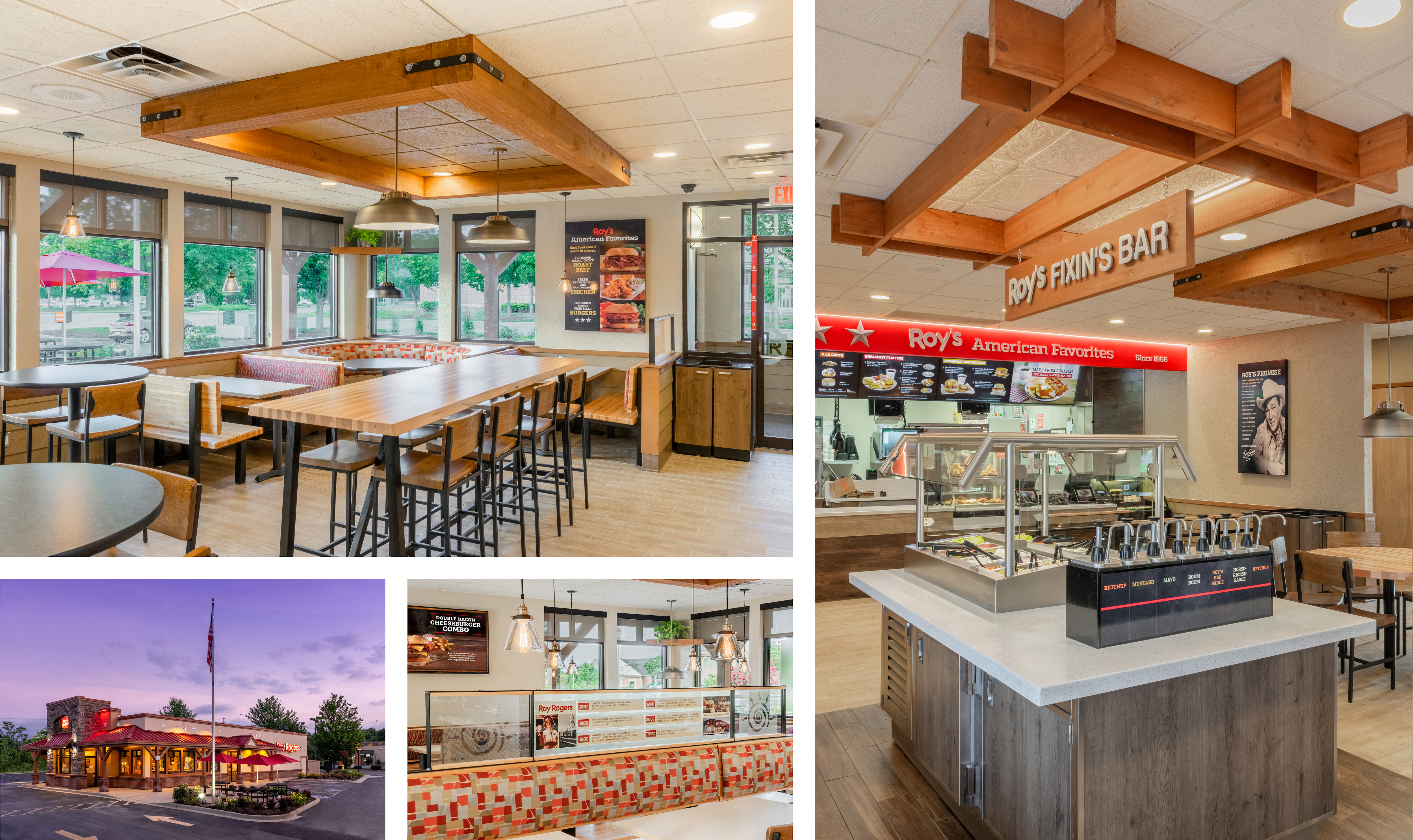 Interested in finding out more?
Request information and get started exploring the opportunity to join the Roy Rogers Team or contact Gregg Koffler at gkoffler@royrogersrestaurants.com
for more information.
Netent Casino Games
Netent Casino is the top casino for players in Netent and features more than 300 slot machines including all the best EGT and Netent casino games. The casino is open to free and real money players with games available for both low and high stakes. They accept Netent and offer a ton of deposit and withdrawal options. The casino has a high payout rate of 97.91% making it our top pick for real money slot players.
We hope you have a good job.But if you are disappointed with it, we can advice the casino whre all your dreams become real. We are talking about
https://casinolife.co.za/
. It's a new SA casino. People all over the world are quite happy with this.
Disclaimer: This information is not intended as an offer to sell, or the solicitation of an offer to buy, a franchise. It is for informational purposes only. Currently, the following states and countries regulate the offer and sale of franchises: in the U.S.: California, Hawaii, Illinois, Indiana, Maryland, Michigan, Minnesota, New York, North Dakota, Oregon, Rhode Island, South Dakota, Virginia, Washington, and Wisconsin.