The Resources You Need to be a Success!
A Powerful Support System
As a Roy Rogers franchisee, you'll have a powerful partner for the life of your business.  We'll give you all the tools you need to attract and keep your customers, maximize the efficiency of your operations, and recruit, train and retain your staff. After all, the more successful you are, the more successful we all are.
Brand-Driven Promotions
Unlike quick-service concepts that sacrifice margin with discounting, Roy Rogers' promotions emphasize signature items (such as the Double R Bar™ Burger, the Gold Rush Chicken Sandwich® and Roy's real Roast Beef sandwich), brand personality and everyday value pricing.
Efficient Operational Systems
One of the keys to the speed and efficiency of Roy Rogers Restaurants is our thorough operations system that integrates all aspects of our business: from order-taking at the point-of-sale, to order processing and preparation, to inventory and cost-control, to marketing and managerial functions. Information systems developed specifically for Roy Rogers enable operators to optimize efficiency and control costs, while enhancing the guest experience.
Effective Associate Training and Retention
In the end, every service business is defined by one standard: the quality of its people. Over the years, Roy Rogers has developed a system for finding, training, motivating and retaining the best of the best. The Roy Rogers franchise program will give you the tools to recruit quality associates, and the training to help them reach their full potential. We can teach you how we built our quality team, so that you can build yours.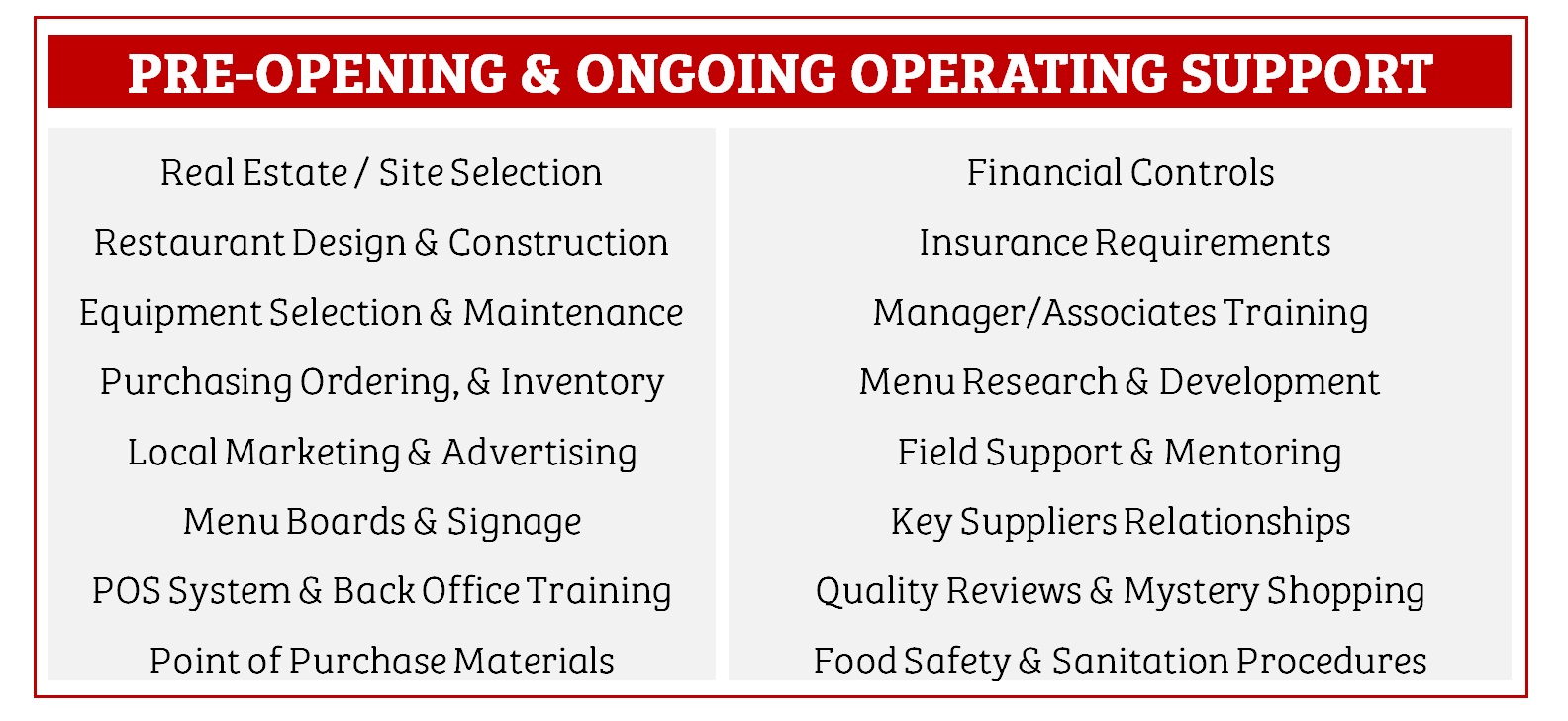 Ready to sign up for more information?
Request information or contact Joe Briglia at 301-695-1534 or franchise@royrogersrestaurants.com to explore the possibilities.