Roy Rogers Names Gregg Koffler Vice President of Franchise Sales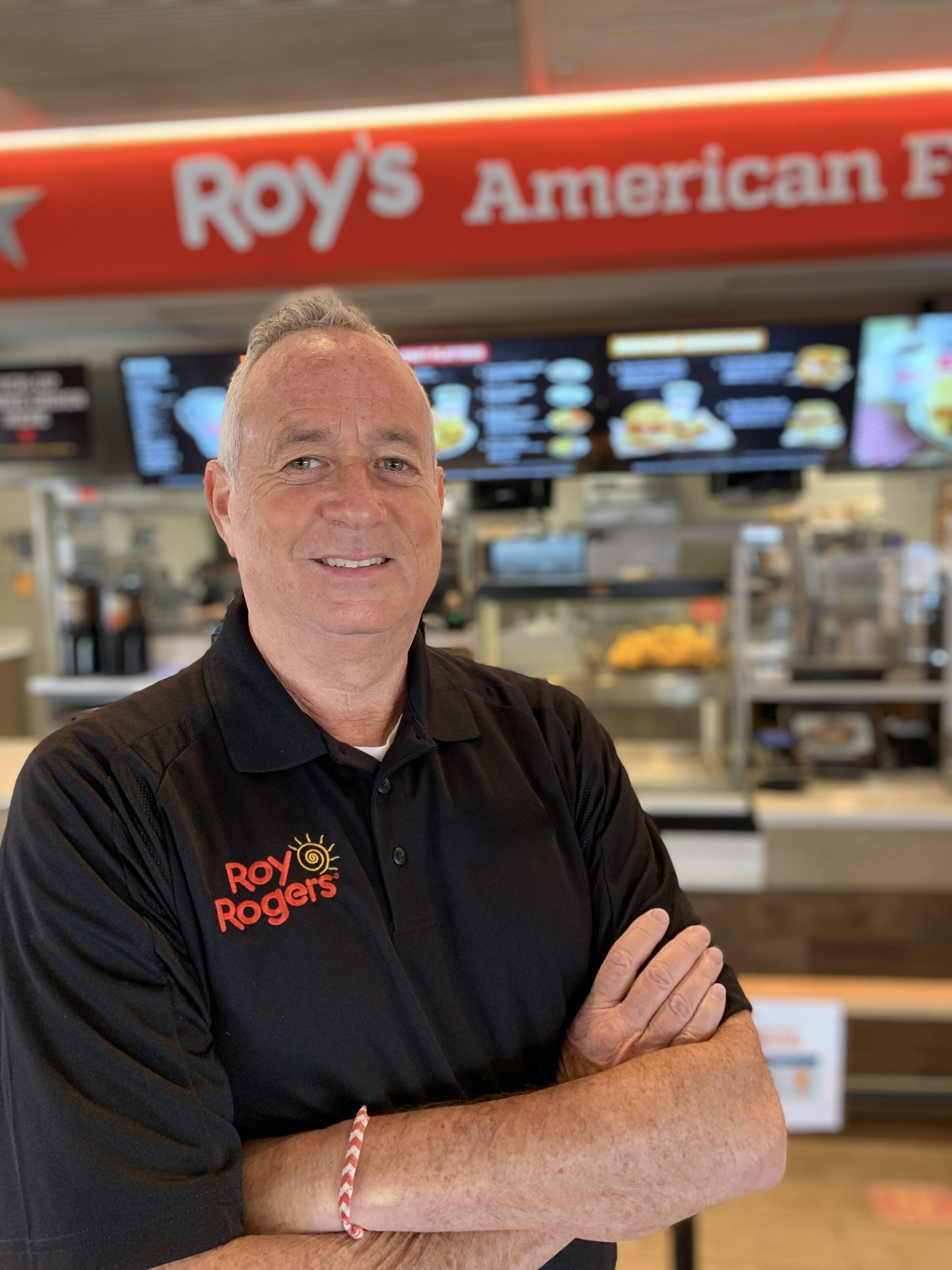 ROY ROGERS® NAMES GREGG KOFFLER VICE PRESIDENT OF FRANCHISE SALES
Industry Veteran Will Seek Out Multi-Unit Developers and Champion Efforts
To Expand The Legendary Western-Themed Chain Throughout the East
FREDERICK, Md. (February 16, 2021) – Roy Rogers Restaurants announced today that it has named Gregg Koffler Vice President of Franchise Sales, a new position at the company. Based in Roy Rogers' Frederick headquarters and reporting to Executive Vice President Jeremy Biser, he will lead the legendary Western-themed quick-service brand in attracting new franchise candidates to open locations throughout the eastern United States.
Koffler was most recently Vice President of Franchise Sales and Development for bakery café restaurant concept Paris Baguette America. In that role, he oversaw all aspects of the brand's franchise expansion, including real estate, design and construction, and franchise sales. Earlier in his career, he headed up global franchise sales and development for Johnny Rockets and held executive franchising roles at Orangetheory Fitness, Smashburger, Corner Bakery Café and Wyndham Hotels.
"I'm thrilled to be hopping in the saddle with Roy Rogers to drive the brand into new locations and markets," Koffler said. "This is a brand with a passionately loyal following and a long and celebrated history. The brand has completely transformed over the past few years, and I'm excited to join this team and lead our efforts to find the ideal partners to bring Roy Rogers back to guests throughout the East and beyond."
Biser said Koffler's background driving strategic franchise growth will be integral to the successful implementation of Roy Rogers' relaunched expansion program, announced in January 2020 following an intensive overhaul of the brand's restaurants and its franchise program.
"We're thrilled to have Gregg join our team," he said. "He brings a wealth of experience, relationships and insights, and will be instrumental in helping us achieve significant growth in both traditional and non-traditional venues."
Roy Rogers has recently recorded some of its strongest sales in several years. Numerous initiatives intended to increase off-premise dining as a percentage of overall sales, including the launch of delivery through Uber Eats and DoorDash, adding curbside pickup, enhancing drive-thru and online ordering and other measures, have helped Roy Rogers grow sales, increase accessibility and improve the guest experience.
The company is actively pursuing growth through both new company-operated stores and franchising. Area development opportunities are now available throughout the East Coast. Interested investors should contact gkoffler@royrogersrestaurants.com or (240) 454-2149.
About Roy Rogers® Restaurants:
Based in Frederick, Md., Roy Rogers® is a chain of western-themed quick-service restaurants offering broad appeal across multiple dayparts and generations. The company is famous for serving up a "Triple Threat" – three popular main dishes including USDA choice top round roast beef, hand-breaded, fresh fried chicken and great-tasting burgers – and for its famous Fixin's Bar®, where guests can customize their orders with a variety of fresh produce, condiments and signature sauces. Information on the company, its menu and current promotions is available at www.royrogersrestaurants.com and on Twitter, Facebook and Instagram.
Founded in 1968, Roy Rogers currently consists of 22 company-owned restaurants and 25 franchise restaurants in six states. Qualified franchise investors are now being sought to develop the beloved brand. Franchise information can be found at www.royrogersfranchising.com or by contacting the Roy Rogers franchising department at gkoffler@royrogersrestaurants.com or (240) 454-2149.