Roy Rogers® Launches Online Store
Legendary Western-Themed Restaurant Chain Offers Up Merchandise to Let
Devoted Fans Flaunt Their Affinity for Their Favorite Quick-Service Brand
---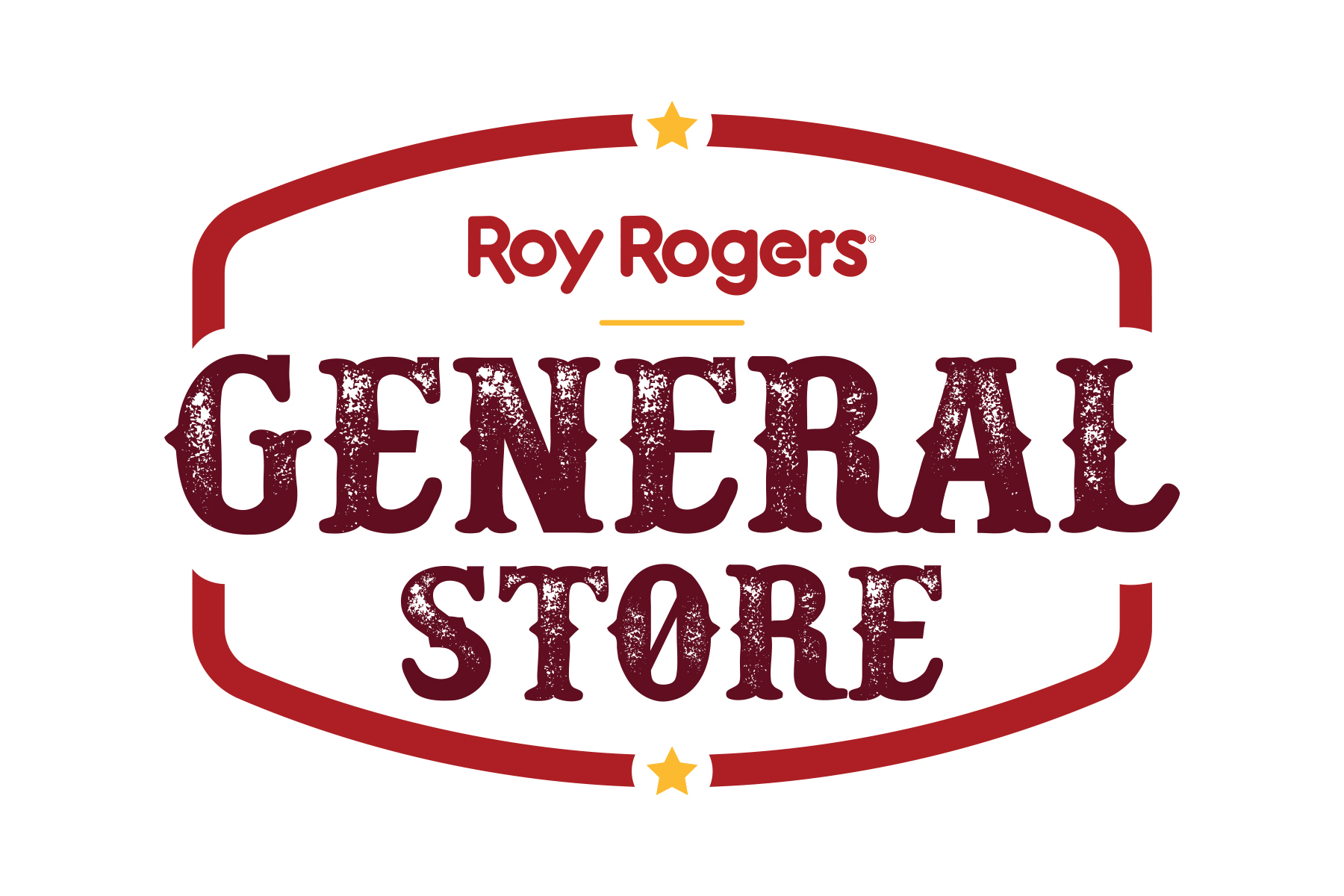 FREDERICK, Md. (January 13, 2020) – Roy Rogers® Restaurants announced today that it has launched RoyRogersGeneralStore.com, an online store featuring a variety of merchandise boasting the legendary quick-service brand's logo, western motifs and some of the chain's most-loved menu items.
On the menu at the online store are moderately priced apparel and accessories ranging from T-shirts, sweatshirts and even an infant "onesie" to baseball caps, beanies, water bottles and branded cornhole boards. The gear celebrates Roy Rogers Restaurants' bond with its cowboy heritage, with images of a bronco-riding rodeo hero, long-horn cattle and cacti, shirts that shout, "Howdy!" and, of course, variations on the famous Roy Rogers logo as well as a deconstructed look at the chain's ever-popular Double-R-Bar Burger®. Men's, women's, unisex and youth styles are available.
"So many people across multiple generations love the Roy Rogers brand," says Mark Jenkins, Senior Director of Marketing for Roy Rogers. "With the Roy Rogers General Store we're providing them with another way to connect with us. Our branded items make great gifts for Royalists, novelty merchandise fans and others, too."
"We wanted to create a fun way for our fans to carry our brand deeper into their communities," adds Executive Vice President Jeremy Biser. "By displaying the Roy Rogers name and affiliated images on a variety of everyday and specialty items, they'll not only reveal their passion for our brand but will also inspire others to come try – or retry – our famous roast beef sandwiches, fried chicken, burgers and other fan favorites."
Currently consisting of 48 locations in six Mid-Atlantic states, Roy Rogers Restaurants is launching a new expansion effort aimed at bringing more fans and newcomers the opportunity to enjoy its crave-conjuring food and drink. Now in its 52nd year, the company has invested heavily in upgrades to its menu, restaurant design, operations, business resources and more in preparation for this growth and to ensure a consistently high standard for guest experience.
"The Roy Rogers name has long stood for quality," notes Biser. "As we grow and introduce more exciting offers and improvements, our fans and Royalists will have a new and fun way to show their affinity for the brand."
Additional branded merchandise may be offered permanently or in limited editions in the future, Jenkins adds. For more information, visit RoyRogersGeneralStore.com.
About Roy Rogers® Restaurants:
Based in Frederick, Md., Roy Rogers® is a chain of western-themed quick-service restaurants offering broad appeal across multiple dayparts and generations. The company is famous for serving up a "Triple Threat" – three popular main dishes including USDA choice top round roast beef, hand-breaded, fresh fried chicken and great-tasting burgers. Roy Rogers is also known for its famous Fixin's Bar®, where guests can customize their orders with a variety of fresh produce, condiments and signature sauces. Information on the company, its menu and current promotions is available at www.royrogersrestaurants.com and on Twitter, Facebook and Instagram.
Roy Rogers Restaurants was founded in 1968, and currently consists of 24 company-owned restaurants and 24 franchise restaurants in six states. Qualified franchise investors are now being sought to develop the beloved brand in markets throughout the MidAtlantic and Northeast. Franchise information can be found at www.royrogersfranchising.com or by contacting the Roy Rogers franchising department at franchise@royrogersrestaurants.com or (301) 695-1534.
#