Roy Rogers® Names Frank Cleveland Senior Manager of Information Technology
Veteran Systems Expert will Set Policy for, Plan, Organize and Implement IT Initiatives Designed to Better Position Brand for Stronger Performance and Future Growth
---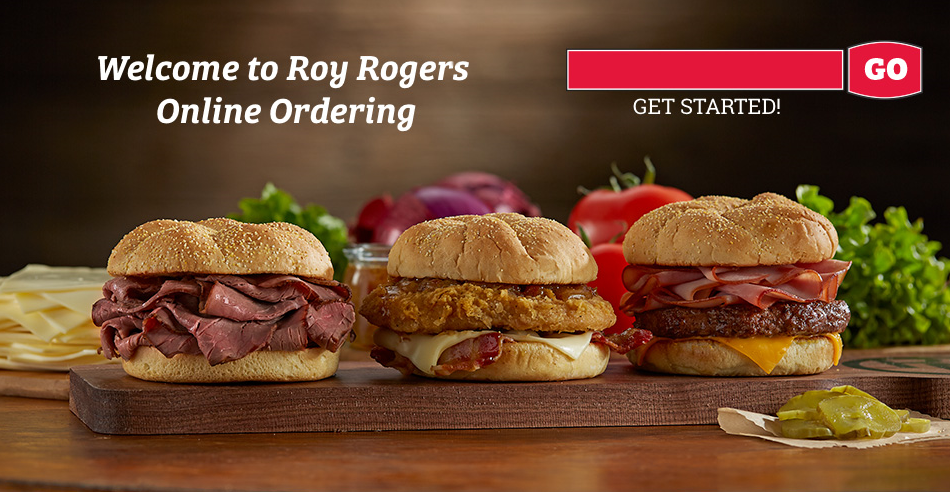 FREDERICK, Md. (April 17, 2019) – Roy Rogers® Restaurants announced today that it has named Frank Cleveland Senior Manager of Information Technology. Based in the company's Frederick, Md., headquarters, he reports to Executive Vice President Jeremy Biser and is responsible for directing all IT operations to meet internal and external customer requirements and developing new technical solutions to meet current and future needs for the brand.
Cleveland previously worked at Marriott International as a senior infrastructure analyst overseeing maintenance and evolution of systems. He also has provided IT support to small to mid-sized companies through PB Networking LLC, a proprietary business he launched in 2011. In his new role with Roy Rogers, he will support the chain's operations, marketing and other teams and will be responsible for all corporate IT functions and brand technology.
"We continue to invest in building a winning team and evolving the Roy Rogers brand," said Biser. "Frank is a fantastic addition to our team and will be especially valuable in support initiatives such as upgrading our mobile app, testing new digital marketing strategies, enhancing our POS and back office systems, expanding online ordering, rolling out delivery and implementing a new video loss prevention system. We're excited to have him on-board to help ensure success of these future endeavors." 
Roy Rogers Restaurants celebrated its 50th anniversary with a yearlong campaign featuring baseball great Cal Ripken, Jr. and a variety of thematic pricing and product promotions, charitable efforts and special events. The company is kicking off its second half century with a renewed franchise-expansion initiative supported by updates to its menu, marketing efforts, store design, vendor contracts, mobile capabilities and more. Qualified franchise investors are now being sought to develop the beloved brand in markets throughout the MidAtlantic and Northeast. Franchise information can be found at www.royrogersfranchising.com or by contacting the Roy Rogers franchising department at franchise@royrogersrestaurants.com or (301) 695-1534.
About Roy Rogers® Restaurants:
Based in Frederick, Md., Roy Rogers® is a chain of western-themed quick-service restaurants offering broad appeal across multiple dayparts and generations. The company is famous for serving up a "Triple Threat" – three popular main dishes including USDA choice top round roast beef, hand-breaded, fresh fried chicken and great-tasting burgers. Roy Rogers is also known for its famous Fixin's Bar®, where guests can customize their orders with a variety of fresh produce, condiments and signature sauces. Information on the company, its menu and current promotions is available at www.royrogersrestaurants.com and on Twitter, Facebook and Instagram.
Roy Rogers Restaurants was founded in 1968, and currently consists of 24 company-owned restaurants and 26 franchise restaurants in six states. Franchise opportunities are now available in select markets to qualified candidates. Information about existing opportunities can be found at www.royrogersfranchising.com or obtained by contacting the Roy Rogers franchising department at franchise@royrogersrestaurants.com or (301) 695-1534.
Contact:
Greg Pitkoff                                                                                                Katrina Wyand-Yurish
GRiP Communications LLC                                                                      Roy Rogers® Restaurants
greg@gripcommpr.com                                                                      katrinaw@plamondon-cos.com
(718) 404-9277                                                                                         (301) 695-5051, Ext. 121