Roy Rogers' focus on 3 key components sets it apart in QSR space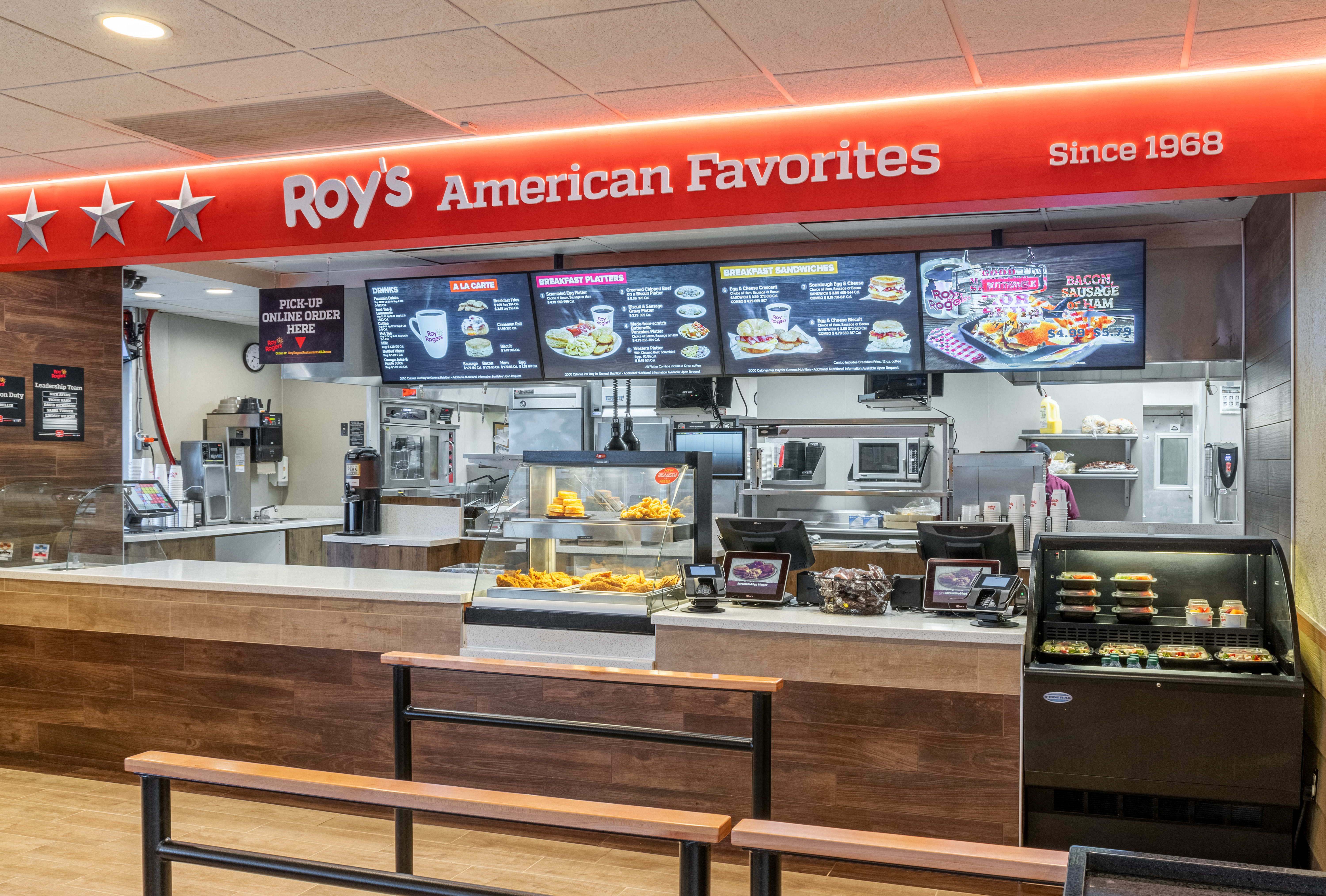 Frederick, Maryland-based Roy Rogers is built on three key components: quality, variety and choice. Those ideals are what set the company apart from its plethora of competition in the QSR space.
Roy Rogers has 41 restaurants in six states, of which 25 are company owned. The rest are franchised. The brand is spread across Maryland, Virginia, West Virginia, New York, New Jersey and Pennsylvania.
The company was created by the Marriott Corp. in the late 1960s and sold the brand in the 1990s to Hardee's with the strategy of turning existing Roy Rogers units into Hardee's restaurants.
"That didn't work for Hardee's," Jim Plamondon Roy Rogers co-owner, said, "and by the mid- to late-1990s they had sold off a really good number of the restaurants that they had acquired from Marriott. What was left was a much, much smaller system of franchisees."
In the late 1990s, Plamondon and his brother, Pete Jr., bought the brand from their father, Pete Sr., who had helped start Roy Rogers with Marriott before becoming a full-time franchisee. They bought the trademark and the franchise system in 2002 from Hardee's parent company.
The menu
Roy Rogers sells the big three, affectionately known as the Holy Trio: roast beef, hamburger and chicken.
"Really no one else has all three in our space, the quick-service fast-food space," Plamondon said.
Roast beef is the company's No. 1 seller, and it's a USDA Choice top inside round. It's slow roasted in an oven in each store for two-and-a-half to three hours. It's served with a little bit of pink. "We've taken a higher-quality positioning where ours is the real beef," Plamondon said. "It's pure. We slow roast it in an oven like you would do at home and slice to order and top it with au jus."
The chicken is fresh, never frozen, including the bone-in chicken which is a top seller, as well as the chicken tenders, which are hand-breaded using the same breading recipe the company has used since the Marriott days, Plamondon added. Burgers are a quarter pound each.
Roy Rogers' "fixins bar" helps set the company apart from its competition. It's a bar in the dining room where guests can dress their own sandwiches with items like fresh lettuce, freshly sliced tomatoes and onions, pickles, sauces, pico de gallo, banana peppers and other toppings.
"The fast-food world is crowded … there's a lot of big players, and we're a smaller player at 41 restaurants," Plamondon said. "We're competing with the big guns of McDonald's and Birger King and Wendy's and Chick-fil-A. We need to do something that makes us stand apart from them, and, really, it's that quality, variety and choice."
While most QSRs sell French fries and maybe one other side dish, Roy Rogers offers Fries, fresh coleslaw, mashed potatoes, baked beans, fruit cups, salad and mac and cheese to give customers extra choice.
Limited-time offers are rolled out four to five times a year.
When asked how Roy Rogers maintains consistency across the brand, Plamondon said they've been doing it a long time, but training systems make all the difference in making so much in-house.
"It's harder to do it, and it takes a little bit more labor, but we believe our guests appreciate it," he said. "We have been successful. It's been harder with labor … but by having the right systems in place and training in place, I think we've done a pretty darn good job."
Roy Rogers is competitive in its pricing, but Plamondon said the brand does charge a little bit more than, say, a McDonald's or Burger King. It doesn't discount. "Our belief is that if it's a quality product, we ought to be able to charge for it," Plamondon said, "and if you start discounting to a large degree, it cheapens the product a little bit in the eyes of the consumer."
More customers dine in at Roy Rogers, which makes up 50% of store sales. The drive-thru accounts for 40%, and the rest of sales are in third-party delivery.
Franchising
Franchisees are critical to the company's growth because franchising is how Roy Rogers plans to expand. "We really want those franchisees to be successful because we want to continue to grow in that arena," Plamondon said. Franchisees must have the finances to operate a store, but the brand is also looking for people with restaurant experience — primarily running multi-units — and those who share the same values and high standards as the company.
"If we're going to be a cut-above fast-food restaurant with our menu and our people, then we've got to have franchisees that share those cut-above standards," Plamondon said. It's an elevated experience from a typical QSR, and that's evident for those who dine in.
Franchising efforts have been focused on the mid-Atlantic region. There's a lot of white space, Plamondon believes, as the company only has 41 stores, so there's plenty of room for growth, including in Roy Rogers' home state of Maryland. Company officials are looking at Maryland, Virginia, D.C., New Jersey and New York — especially Long Island, and the brand just inked a 10-store deal out the Cincinnati, Ohio, and the Northern Kentucky region. The first unit in that region will open next January or February.
Roy Rogers opened two stores in 2021, but hasn't opened any in 2022 just coming off the pandemic. Ten stores were remodeled during COVID when dining rooms were closed, with executives spending $400,000 to $500,000 per unit. Two to three restaurants are expected in 2023.
"If we could grow by 10% each year, that would be good," Plamondon said. "We really think once we start opening these franchises, that will generate some interest in the brand and success for our growth."
Full story here.