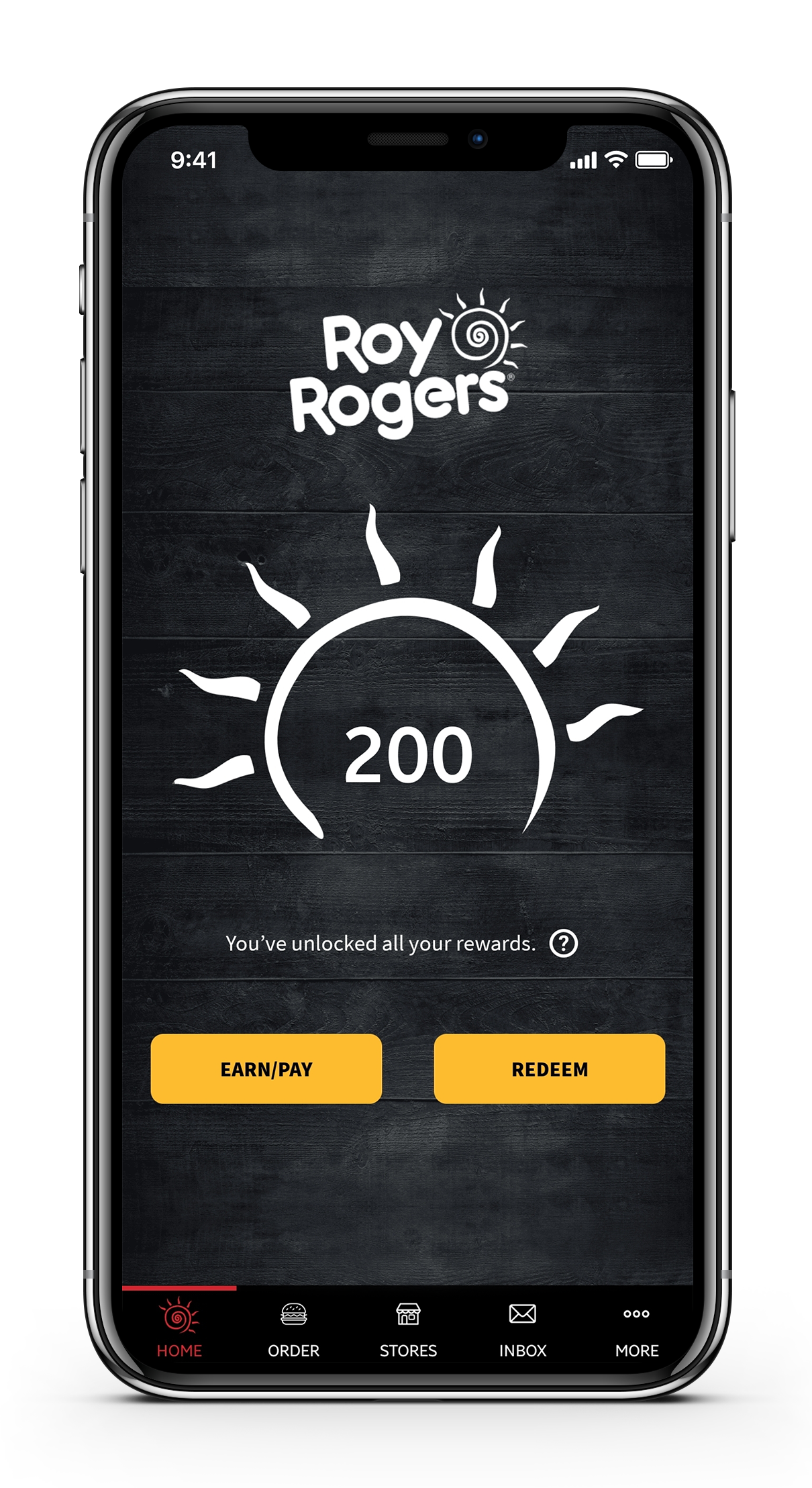 If you are on the old Roy's Rewards app, your rewards points will transfer to the new app! To transfer your existing rewards points, sign up with the same email on the new app as you used on the old app. You only need to transfer points once to begin using the new app.
Sign up for an account on our app and receive a reward worth $5 off your next order.
Download the Roy's Rewards app from the iTunes App Store or Google Play Store.
Sign up on the app to order in advance and earn points toward delicious rewards!
Earn 1 point for every dollar you spend. Don't forget to scan your app when you visit a participating Roy Rogers to collect your points!
When you've earned enough points to redeem a reward, select it at check-out when ordering online or select and scan your app when ordering in store
If managing your rewards on this website, don't forget to activate your reward here before you head into our stores and use your phone number on your order to redeem
Learn more about Roy's Rewards at a participating Roy Rogers near you.
By downloading the app you are indicating that you have read and agree to the Terms of Use and Privacy Policy.